Interior Painting Services
---
With interior painting services offered during the Fall, Winter, and Spring seasons, let Elite help refresh your home and check those nagging projects off your endless to-do-list.
Partnering with our trusted experts at Sherwin Williams, Elite will not only handle the painting, but we'll make recommendations for colors, finishes, and wall preparation needed to deliver a truly beautiful space, customized to your preferences.
Taking your lead, we'll grab the paint and get started. The paint color visualizer will help you envision your new room to make sure you achieve the right look that fits your style and décor.
Once we have the plan in place, we'll get to work. Elite will provide a job quote based on your space and determine:
Preparation work required

Paint and Supplies needed

Timeline for completion
We'll deliver a comprehensive plan for your project and a price for you to review which includes labor and materials.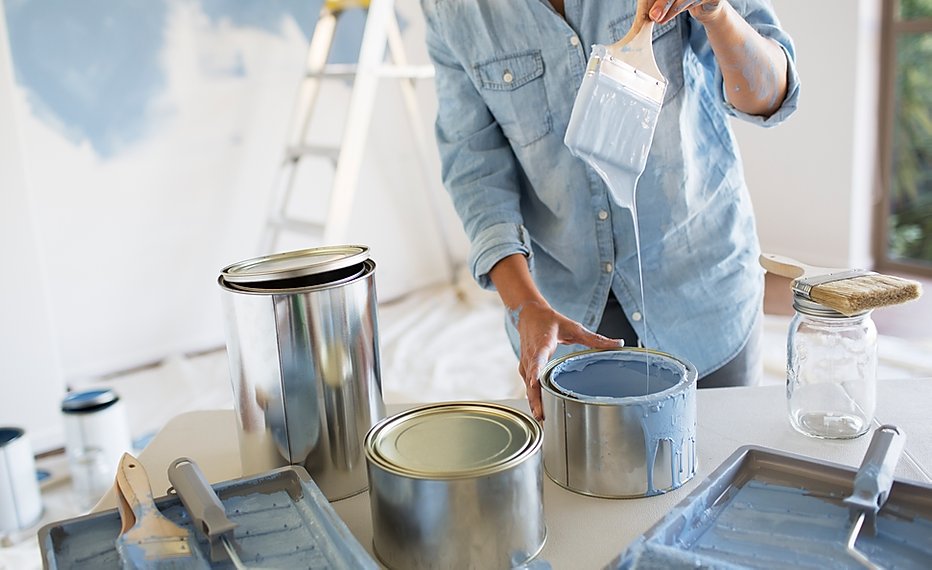 Our Interior Painting Approach
---
1

To get the project started, Elite will remove any wall hanging, curtains, and décor from the room, as well as drape your furniture and cover your flooring.
2

Next, we will prep all the surfaces to fix any imperfections that might show through your new paint.
3

Then, we paint. Depending on the previous colors in the room, the team will determine the paint and/or primer application.
4

Lastly, we'll ensure that when the painting is done, so is your project. What does this mean for you? When we leave, the curtains are hung, the pictures are up, and the room is ready for you to enjoy.